Donate Now and Receive A Free 'PacoimaStories' T-Shirt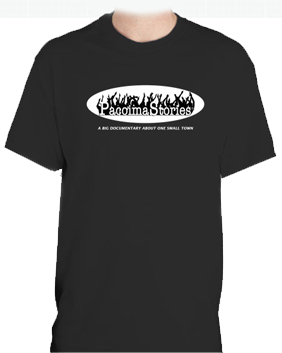 PacoimaStories is a documentary about the untold history of a small town in California called Pacoima. Located in the northeast section of LA's San Fernando Valley, Pacoima's unique evolution over the years is an incredible story that defines what became of the American dream. From the earliest Native Americans, living in the area since 450 AD, whose culture and people are now all but extinct through todays' eldest living residents, this remarkable documentary is being told by those who endured it.

At its heart, PacoimaStories is the tale of two communities, both African-American and Latino, who came in search of homes and better lives for themselves and their families. It follows their journey as they build houses, schools, churches and ultimately a city that history will never forget. The film also traces the town's incredible growth, as well as the struggles with crime, gangs and drugs. Most importantly how they are fighting to retake their town and return it the community it once was.

PacoimaStories: Land of Dreams is written and directed by Crystal Jackson, whose family originally came to Pacoima in 1940. The final cost for completing the PacoimaStories project has been monumental and we are asking for your support to help with this historic task.
Receive a free PacoimaStories t-shirt with every donation of $50 or more. You may also purchase additional shirts for yourself, family and friends at our PacoimaStories store. Many thanks in advance for your much appreciated support.